Broiler Chicken Weight Gain Powder
Broiler is a broiler chicken weight gain medicine that is designed to increase weight gain in broiler chickens by increasing feed absorption.
✓ Promotes growth and livability in broiler
✓ Increases FCR
✓ Enhances nutrients utilization
✓ Increases weight gain in broilers and poultry
✓ Improves fertility
✓ Prevents stress in poultry birds

BROILER PLUS by Refit Animal Care is one of the most-selling poultry products in India.
The advancements in poultry farming enable Indian farmers to benefit greatly from raising and breeding broiler chicken. The chicks are fed highly nutritional feed to enable them to grow rapidly. They are expected to gain weight quickly and attain maturity. Chicks mortality is one of the common issues for farmers growing broiler chickens in enclosed spaces. In 42 days, the broiler chickens are expected to reach a minimum weight of 2.5 kg. This amount of weight gain is only possible if they consume necessary growth supplements.
The broiler chickens need a high-calorie diet to grow rapidly and gain weight. The feeds must be offered frequently along with clean water. The amount of feed wasted must be kept to a minimum. Farmers can benefit only from a higher feed conversion ratio. Otherwise, a lot of money spent on the feed will become a waste.
Broiler chicken weight gain medicine for improved growth and fertility
Broiler is the best broiler chicken weight gain medicine that improves FCR. This is done by proper absorption of nutritious feed. The broiler chickens must be encouraged to increase their feed intake. With a good FCR, farmers can reduce feeding costs while the animals enjoy maximum growth.
The broiler growth promoter helps the broiler chickens to reach their optimal weight as soon as possible. It also increases fertility in chickens. This ensures that the birds reach puberty early and they can lay eggs effectively. The hatchability of eggs also improves in breeders. With improved health and revamped nutrition, layers can easily increase milk production.
Broiler growth support supplement aids in rapid growth and development. Only chickens that leave the house with optimal weight are useful for the farmers. Understanding the importance of supplements will help farmers choose the right supplement. The supplement can be added to the feed or water, depending on its design.
Broiler supplement enhances nutrition utilization in birds. This helps the birds to gain all the weight from a lesser quantity of feed. It enables farmers to save on feed conversion ratio. When the chicken that goes outweighs more, the farmers earn more. A reduction in feeding costs without any loss in birds greatly reduces operational costs for farmers.
Broiler also helps in increasing fertility in animals. It is useful for layers to increase egg production. Breeders, too, can improve hatchability in eggs, resulting in increased production. Absorption of sufficient nutrients by birds also enables them to improve their overall health.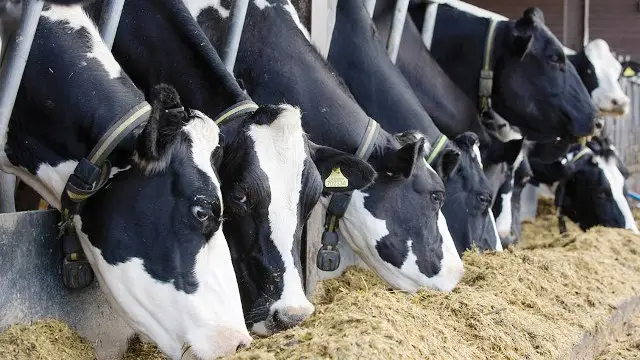 Add 500 gm. in 4-5 kg & Top dress in all feeders of 1000 birds
Repeat twice a week
or as directed by the veterinarian
PLACE YOUR ORDER IN BULK QUANTITY
composition : Each 500 gm. contains:
| | | | | | |
| --- | --- | --- | --- | --- | --- |
| • | Vitamin A | 25000 IU | • | Copper | 5000 mg. |
| • | Vitamin B1 | 5000 mg. | • | Cobalt | 1000 mg. |
| • | Vitamin B2 | 5000 mg. | • | Iodine | 1000 mg. |
| • | Vitamin B6 | 5000 mg. | • | Selenium | 500 mg. |
| • | Vitamin B12 | 5000 mg. | • | Calcium | 40 gm. |
| • | Manganese | 12000 mg. | • | Phosphorus | 20 mg. |
| • | Zinc | 5000 mg. | • | Herbal Amino Acids | 225 mg |
| • | Iron | 5000 mg. | | | |
Get this product
on your own brand name
PRODUCT RELATED QUESTIONS
Which types of animals should be given Broiler+?
Broiler+ is suitable for Poultry birds
Best way to give Broiler+ to animals?
Add 500 gm. in 4-5 kg & Top dress in all feeders of 1000 birds
Repeat twice a week
Are Broiler+ is safe for pregnant animals?
Yes, it is safe for pregnant animals.
Visit our B2B Store to buy this product. Click Here
If i need more information?
You can seek guidance from our veterinary experts. You can contact us at our helpline no. +91 72399 72499 or email at info@refitanimalcare.com
EXPLORE MORE REFIT PRODUCTS