B Complex For Poultry And Cattle
CB Plex is a vitamin B complex for poultry and cattle that improves disease resistance and promotes overall growth.
✓ Helps treat anaemia, muscle weakness
✓ Helps prevent diarrhoea, heatstroke, and stress
✓ Improves FCR
✓ Promotes weight gain
✓ Improves egg production in layers
✓ Protects birds from CRD and salmonella infection
✓ Prevents early chick mortality

Vitamins are necessary micronutrients that are not generated naturally. These vitamins must be available in the feed for cattle and poultry for healthy growth. Apart from growth, essential vitamins promote the optimal immune system and boost reproduction and lactation. Finding reliable and cheap vitamin sources is always a struggle for farmers because too many supplements will increase feeding costs.

For dairy cattle farmers, the availability of high-quality fodder is limited. The area available for grazing continues to decrease every year, resulting in poor feeding of the cattle. The cost of cattle feed continues to increase, and farmers find it hard to reduce feeding costs.

For poultry farmers, early chick mortality is one of the biggest challenges because broiler chickens are often raised in enclosed houses without proper climate control. The quality of birds and eggs continues to decline as new diseases threaten chicken health.

Maintaining a hygienic and temperature-controlled environment is crucial for both cattle and poultry. The feed offered must be supplemented adequately to ensure that cows and birds grow rapidly. Finding the right supplements that don't add to the economic burden is always challenging.

Vitamin B Complex for poultry and cattle increases profitability

When heifers and chicks are taken care of from an early age, they can grow to be healthy animals. The right feed and supplements don't have to be expensive for the farmers. CB Plex is an organic vitamin B complex for poultry and cattle that greatly helps in reducing FCR. When the birds gain sufficient weight and leave the enclosed house without diseases, it increases profitability for farmers. Disease resistance is one of the key health factors for poultry birds, and CB plex protects the birds from various infections.

Heatstroke and stress are common problems for cattle because they are often exposed to extreme weather conditions. Continuous exposure of cattle to stress conditions results in anemia and general weakness. CB Plex has essential vitamin C and B complex that prevents problems associated with stress and heat stroke.

CB plex also increases weight gain in broiler chickens. It strengthens poultry birds, resulting in increased egg production. By boosting the immune system, it greatly helps in reducing early chick mortality. The liquid organic supplement can be easily mixed in with the feed. It supports quick and fast recovery from various infections. By boosting feed intake and absorption of nutrition, it helps in reducing overall feeding costs.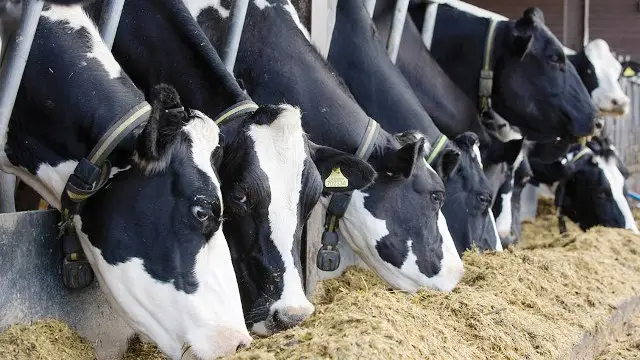 Cattle: 20 ml daily
Chicks: 10-15 ml per 100 birds
Growers: 15-20 ml per 100 birds
Layers/broilers: 15-20 ml per 100 birds
1 LTR
5 LTR
PLACE YOUR ORDER IN BULK QUANTITY
Get this product
on your own brand name
PRODUCT RELATED QUESTIONS
Which types of animals should be given CB-Plex?
CB-Plex is suitable for Cow, Buffalo, Goat, Sheep, Cattle, Livestock, & Poultry Birds
Best way to give CB-Plex to animals?
Cattle: 20 ml daily
Chicks: 10-15 ml per 100 birds
Growers: 15-20 ml per 100 birds
Layers/broilers: 15-20 ml per 100 birds
Are CB-Plex is safe for pregnant animals?
Yes, it is safe for pregnant animals.
Visit our B2B Store to buy this product. Click Here
If i need more information?
You can seek guidance from our veterinary experts. You can contact us at our helpline no. +91 72399 72499 or email at info@refitanimalcare.com
EXPLORE MORE REFIT PRODUCTS