Malt Iron Supplement For Animals
I Jelly is a delicious and healthy malt iron supplement for animals that overcomes iron deficiency and improves overall health.
✓ Prevents iron deficiency in animals
✓ Contains organic vitamins, minerals, and essential iron
✓ Tasty jam encourages more feed intake
✓ Supports health after haemoprotozoan disease

Farmers growing dairy cattle have to constantly worry about the health of the animals. The cattle may suffer from harmful diseases that affect milk production without proper maintenance. Young calves have a weak immune system, and they can catch infections from other animals. Understanding the animal needs and providing them with essential supplements is the responsibility of farmers. Iron deficiency is common in cattle, especially when the quality of grass they feed on is not good.
Drought and other reasons result in low-quality grass that doesn't contain adequate amounts of vitamins and minerals. The cattle feed that supplements grazing contains essential nutrients to improve weight gain and optimal growth. However, even commercial cattle feed doesn't contain all the micronutrients necessary for increasing weight and milk production.
Heamoprotozoan disease results in decreased milk production. It also has an adverse effect on the livestock population. Identifying haemoprotozoan disease is often a big problem. The outward signs of this disease are minimal. Only laboratory-based testing methods can help with the diagnosis. By the time animals are diagnosed with this disease, they might have already suffered milk production. India's hot and humid climate is responsible for the parasites causing haemoprotozoan disease. Diagnosis takes a long time when cows are affected by this disease, and recovery takes even longer.
Cattle that feed on high-quality grass don't have to worry about iron deficiency. However, dairy cattle need more nutrients, and that is why malt iron supplement for animals is a good addition to their diet. An adequate amount of minerals and vitamins should be provided to the cattle to ensure that mineral excretion is avoided. Overfeeding macro and micronutrients is not useful.
Malt iron supplement for animals prevents and helps with recovery of iron deficiency issues
When reduced milk production is noticed in cattle, immediate steps must be taken. Missing this symptom can result in serious health problems in dairy cattle. Decreased milk production can be quickly resolved with the right supplement if the problem is due to inadequacy in micronutrients.
The haemprotozoan disease may be caused by ticks too. Anemia is the direct impact of this disease. Fever and anorexia may also be noticed in dairy cattle. If there is no sufficient amount of iron in the blood, it results in threatened abortion. Overcoming iron deficiency in pregnant cows is even more difficult. Anemia during the post-birth period is bad for the cow and heifer.
Instead of waiting for the diseases to affect the cows, a proactive approach to preventing diseases is the best way to deal with dangerous diseases. I Jelly malt iron supplements for animals are tasty to include in feeds, and they can prevent an array of diseases.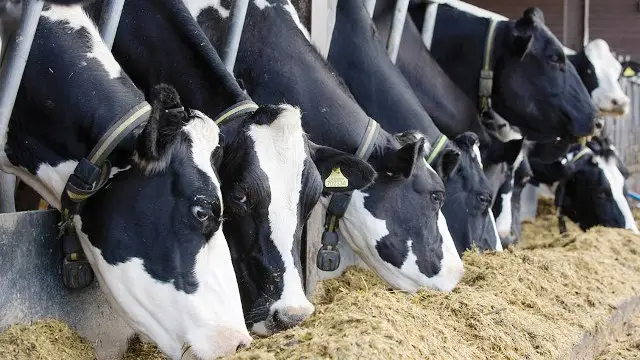 Cattle, Buffalo, and Horses: 30-50 gm daily
Calves, Sheep, and Goats: 10-20gm daily
Camel: 10gm per 100kg of body weight
Swine: 25-30 gm daily
Grower: 5-10 gm daily
Poultry: 30-40 gm per 100 birds in drinking water
450 GM
2.5 KG
PLACE YOUR ORDER IN BULK QUANTITY
composition : Each 21 gm. contains:
| | | |
| --- | --- | --- |
| • | Malt Extract | 4.52 gm. |
| • | Calcium Gluconate | 360 mg. |
| • | Ferric Ammonium Citrate | 300 mg. |
|   | (Eq. To 64.5 mg. of Iron) |   |
| • | Copper Sulphate | 100 mg. |
| • | Cobalt Sulphate | 1.5 mg. |
| • | Zinc Sulphate | 50 mg. |
| • | Cholecalciferol | 3600 I.U. |
| • | Nicotinamide | 45 mg. |
| • | Biotin | 75 mcg. |
| • | Folic Acid | 1.5 mg. |
| • | Choline Chloride | 1500 mg. |
| • | Liver Extract | 200 mg. |
| • | Cynocobalamin | 15 mcg. |
| • | Base | q.s. |
Get this product
on your own brand name
PRODUCT RELATED QUESTIONS
Which types of animals should be given I-Jelly?
I-Jelly is suitable for Cow, Buffalo, Goat, Sheep, Cattle, Livestock, & Poultry Birds
Best way to give I-Jelly to animals?
Cattle, Buffalo, and Horses: 30-50 gm daily
Calves, Sheep, and Goats: 10-20gm daily
Camel: 10gm per 100kg of body weight
Swine: 25-30 gm daily
Grower: 5-10 gm daily
Poultry: 30-40 gm per 100 birds in drinking water
Are I-Jelly is safe for pregnant animals?
Yes, it is safe for pregnant animals.
Visit our B2B Store to buy this product. Click Here
If i need more information?
You can seek guidance from our veterinary experts. You can contact us at our helpline no. +91 72399 72499 or email at info@refitanimalcare.com
EXPLORE MORE REFIT PRODUCTS