Animal Prolapse Treatment Medicine
Veterinary Supplement Powder For Cattle, Cow, and Buffalo act as a Animal Prolapse Treatment Medicine to Stop Prolapse
Prolaprid Powder Benefits
✓ Anti-Prolapse Powder is made of High-Quality Vitamins & Minerals
✓ Animal Feed Supplement for Cow, Cattle, Buffalo, Sheep, Goat and Farm Animals
✓ Veterinary Supplement for treatment of Prolapse
✓ Cattle Prolapse Medicine

Animal Husbandry is a very common profession in the current era. With the living of animals, there are many problems that go side by side in life whether they are pets or cattle. Breeding is an important part of cattle life. One of the most dangerous diseases which can occur during pregnancy of heavy cattle beef is prolapsed. It is hectic problem that can cause frustration for producers. Prolapsed is caused by increased pressure in the abdomen of cows. In beef cattle rectum, vagina & uterus generally prolapsed. These prolapses can occur in winter as well as in summer due to poor hay and high water content. If Prolapse is improperly treated it can result in economic loss. Prolapse is unpleasant in the beef cattle operation. Recognizing them early and treating them will reduce the risk of loss of cattle life.
There are mainly two types of prolapse:-
Vaginal Prolapse

Uterine Prolapse
Vaginal Prolapse:-
This will typically occur before calving, usually in the heavy pregnant cow. In some of the cases prolapsed can occur directly after cow calves. A common cause is the pressure and weight of a large uterus in late pregnancy.
Causes of Vaginal Prolapsed:-
Increased intra-abdominal pressure from the increased size of the pregnant uterus.

Grazing on pasture containing a high amount of phytoestrogens.

An increased amount of estrogen released during multiple follicle developments.
Uterine Prolapse:-
This occurs immediately or after a few hours of calving. The uterus is completely dropped outside and will hang along the back of hind legs when the cow is standing. It's a life-threatening condition for a cow and the uterus must be placed back to its original position within the abdomen as soon as possible. A cow can die from blood loss if the prolapse isn't taken care of at its proper time.
Why prolapse occur?
A few months calve suffering from diarrhea.

Bull riding tall cows that are in heat.
How to Recognize?
Easily recognized when pink tissues are seen protruding under/beneath the tail.
Swelling tissues (torn in structures or damaged by other cattle)
How to cure?
Cattle can be prolapsed before or after calving.

Use prolapse herbal powder for animals.

A veterinarian should be consulted in this type of situation.

Cleaned off before been pushed back.

Wash with mildly warm water before pushing back.

Restrain the cow to prevent a chronic problem.

Stitches with the curved needle.

A good quality genuine supplement should be ordered.
Management of prolapsed in cattle:-
Prolapse in cattle is a historical topic, which is well discussed in scientific veterinary literature and books. This occurs sporadically and is easily recognizable but not easily repaired. So observing all these stages there are many drugs that are available in the market, to cure prolapsed but are very harmful and addictive.
With all these aspects taking care of. There is a genuine animal prolapse medicine as an herbal supplement that is available in offline as well the online market is PROLAPRID. It is useful in both vaginal as well as uterine prolapse. 
BENEFITS:-
It helps in shrinkage of the prolapsed organ which helps to put back the organ into its anatomical position.
Increases the uterine muscle tone and strengthens the uterus, thus reduces the chance of recurrence.
Safe for pregnant animals.
Effective in both prepartum prolapsed.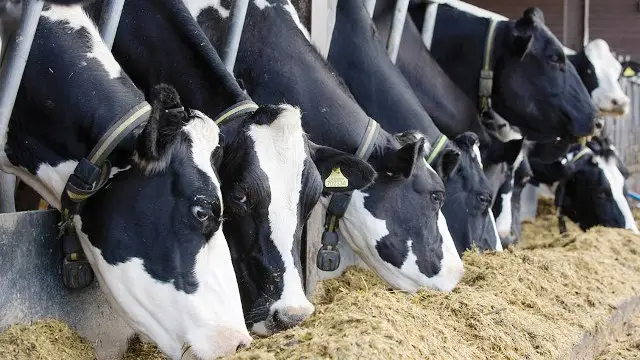 15 ml. twice daily or as directed by the veterinarian
500 GM
PLACE YOUR ORDER IN BULK QUANTITY
Get this product
on your own brand name
PRODUCT RELATED QUESTIONS
Which types of animals should be given Prolaprid?
Prolaprid is suitable for Cow, Buffalo,Horse, Cattle & Livestock
Best way to give Prolaprid to animals?
15 ml. twice daily or as directed by the veterinarian
Are Prolaprid is safe for prgnant animals?
Yes, it is safe for pregnant animals.
Visit our B2B Store to buy this product. Click Here
If i need more information?
You can seek guidance from our veterinary experts. You can contact us at our helpline no. +91 72399 72499 or email at info@refitanimalcare.com
EXPLORE MORE REFIT PRODUCTS