Mastitis Care Supplement For Cattle
Mastitis Care Veterinary Powder Herbal Supplement Treatment For Mastitis in Cows, Buffalo, Cattle and Farm Animals
✓ Veterinary Mastitis Supplement is Made of High-Quality Vitamins and Minerals
✓ Helps in Faster and Completely Recovery From Mastitis
✓ Enhance Immunity Against Mastitis
✓ 3 Days Mastitis Medicine For Cow, Buffalo and Cattle

Mastitis is either an inflammatory reaction of the udder or decreased milk production due to some clinical reasons or due to unknown reasons. Drop-in milk may be sudden or frequent such a condition can be worst later on and become a serious problem for dairy animals. Whenever an animal got mastitis there may be or may not be clinical signs but its management is highly important. It is advisable to the farmer that during any changes in environmental conditions may be temperature, unhygienic conditions, parturition, transportation, etc. This may lead to stress and stress is a major reason for mastitis. Prevention and control of mastitis are highly important along with the treatment of mastitis with consideration of all the factors special formulation has been created under one roof of REFIT ANIMAL CARE named R-KIT.
How R-Kit Prepared?
R-kit is prepared by studying various clinical records of mastitis in animals. It is prepared by studying various day-to-day changes occurring in animals suffering from mastitis. We know mastitis on the initial stage affects the pH of milk and with the passage of time it becomes fibrotic teat and on progress, there may be a complete blockage of teat or severe decrease in milk production. So by studying this way of the progress of mastitis R-kit is prepared under the supervision of experts for the treatment of all stages of mastitis.
R-Kit Components?
R-kit has 3 different components as pH regulator(1st day), Fibrosis controller (2nd day), Milk regulator(3rd day). As per composition R-kit has got a special attraction in the market for farmers who are suffering the great economic loss of their dairy business due to frequently occurring mastitis in their animals and with regular use of R-kit they have found a perfect solution to their problem. So nowadays R-kit is known as one of the most running products for control of mastitis in the dairy industry.
How R-Kit Works?
R-Kit, as the name indicates, is a kit of 3 different compositions containing pouches. 1st of all as mastitis starts or when the 1st sign appears it's 1st box as day 1 plays its role to stop the progress of mastitis by breaking the cycle of the progress of infection at the 1st stage. If R-kit is given at later stages of mastitis even then it acts powerfully because of its parts as day 2nd and day 3rd which are giving magical results in control of mastitis. Vitamin E is essential for the physical protection of udder and has a great impact on udder tissue to prevent it from destruction.
Selenium is highly useful for increasing the immunity of udder tissue and with the use of vitamin E and selenium, much of mastitis can be controlled. R-Kit has a combination of various vitamins along with pH regulator as well as herbal extract making R-kit highly effective or even making it a most guaranteed product of REFIT ANIMAL CARE.
BENEFITS:-
Maintains pH of udder and milk
Enhances immunity against mastitis
Anti-inflammatory and analgesic property
Highly useful in teat cord and teat tumor, teat blockage of unknown reason, etc.
लाभ:-
लेवे और दूध के पी एच् को संतुलित रखता है
पशुओं में लेवे की सूज़न को रोकता है
थनों के छिदर को खोलता है
ਲਾਭ:-
ਲੇਵੇ ਦੀ ਸੋਜ ਘਟਾਉਂਦਾ ਹੈ
ਲੇਵੇ ਦੇ ਕਰ੍ਪਡੇਪਨ ਨੂੰ ਖ਼ਤਮ ਕਰਦਾ ਹੈ
ਦੁਧ ਵਧਾਉਂਦਾ ਹੈ
ਥਨਾਂ ਦੇ ਗੰਢ ਖੋਲਦਾ ਹੈ
ਮਾਸ੍ਤੀਤਿਸ ਨੂੰ ਰੋਕਦਾ ਹੈ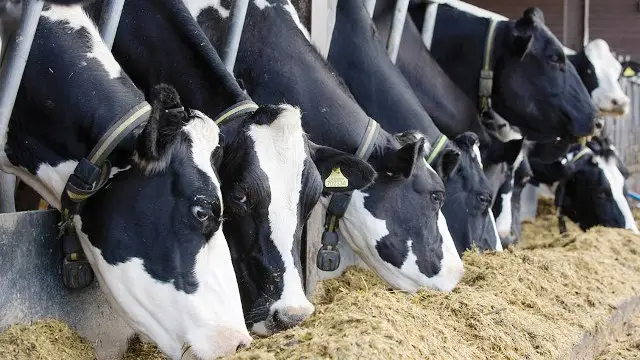 3 Days Kit.
Day 1st—Day 2nd—Day 3rd

3 DAY KIT
PLACE YOUR ORDER IN BULK QUANTITY
| | |
| --- | --- |
| • | Trisodium |
| • | Citrate |
| • | Vitamin A |
| • | Biotin |
| • | Vitamin D3 |
| • | Vitamin K |
| • | Vitamin E |
| • | DL-Methonine |
| • | L-Lysine |
| • | Potassium Lodide |
| • | Sarratiopeptidase |
| • | Aloe-vera |
| • | Ocimum Sanctum |
| • | Azadiracta Indica |
| • | Bromelain |
| • | Lactic Acid Bacillus |
| • | Vitamin C |
| • | Manganese Sulphate |
| • | Copper |
| • | Sulphate |
| • | Zinc Sulphate |
| • | Selenium |
| • | Amino Nitrogen with Live Yeast Culture & Unique Herbs |
Get this product
on your own brand name
PRODUCT RELATED QUESTIONS
Which types of animals should be given R-Kit?
Mastioff is suitable for Cow & Buffalo
Best way to give R-Kit to animals?
3 Days Kit.
Day 1st—Day 2nd—Day 3rd

Are R-Kit is safe for pregnant animals?
Yes, it is safe for pregnant animals.
Visit our B2B Store to buy this product. Click Here
If i need more information?
You can seek guidance from our veterinary experts. You can contact us at our helpline no. +91 72399 72499 or email at info@refitanimalcare.com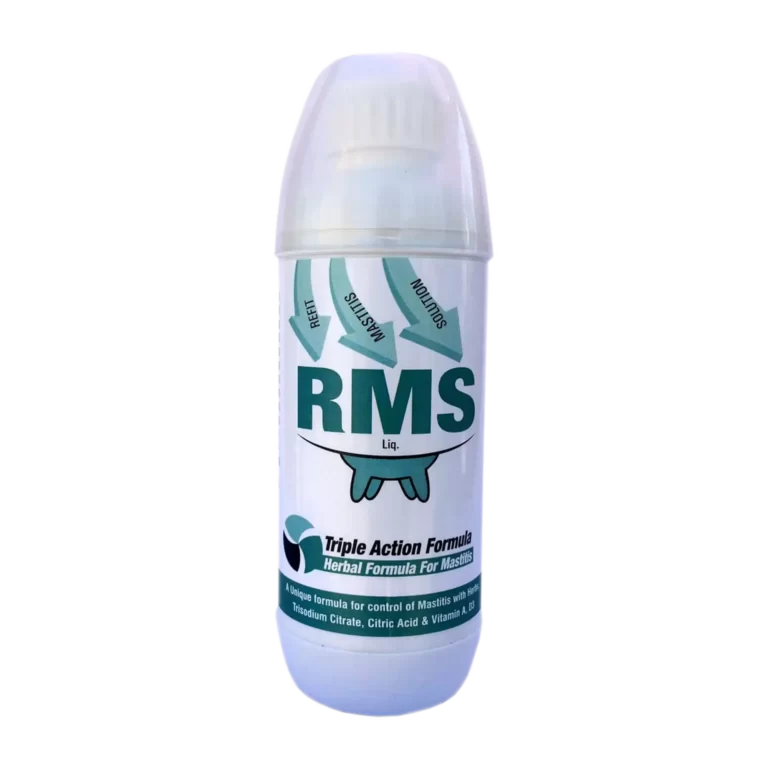 Liquid Mastitis Supplement For Cattle
EXPLORE MORE REFIT PRODUCTS