Granules Milk Booster For Cattle
Cattle Milk Booster & Fat Booster Granules Dana Supplement to increase milk production in Cows, Buffalo and Livestock Animals
Recal Granules Powder Benefits
✓ Milk Boosting Supplement is Made of High-Quality Vitamins and Minerals
✓ Animal Feed Supplement to Enhance Milk in Cattle
✓ Result and Quality oriented Animal Food Supplement
✓ Increase Fat and SNF and Milk Production in Cows

For farmers, cattle are a very important part of their life, lots of time farmers & other people are confused that how to increase the milk of their cow. This is a big challenge that farmers are facing.
The problems are solved when we use high-quality supplements including rich nutrition values. The quality and quantity of milk represent the status of the farmer. Present-day, modern cattle are bred specifically to produce a large quantity of milk like human beings. Cows only produce milk after giving birth & dairy cows must give birth to one calf each year for better and regular milk production. Moreover, they are artificially inseminated three months after giving birth. Basically, milk is calf's food, when there is no calf there is no advantage in producing milk. On dairies, cows are milked twice a day from spring until late autumn. Dairy cows need nutritious food which breaks down into their body, including their udder which is an organ where milk is produced before it leaves the cow through its teats. 
How does Milk Yield Increase in Cows?
Start Cows with Successful Dry Period

Optimized Intake of feed

Prevent From Ruminal acidosis & Maintain Rumen Health

Use Genuine Quality Cattle Milk Booster Supplements
Now Let's get familiar with one such product which helps you to increase your milk yield. Introducing you to Recal Gold DANA  one of the most trending cattle products in the market. Recal Gold DANA is a mixture of granules, which plays an important role in feeding cattle. It is loaded with sufficient nutrients for the cow and is meant to increase the growth of microbial bacteria within the cow's stomach. Once microbes grow well in the rumen of animals they produce enzymes that improve digestion, especially of fibrous feeds which are given during the dry season. These supplements break down the feeds given to cows to increase milk output. This scientific innovation is therefore meant to boost milk production in cattle. The supplement is very effective during the dry season because the quality of feed changes which leads to less milk production.
About Our Product:-
Dana granules are used widely for increasing the milk capability of cows. It can be used as cattle feed and have a lot of never-ending benefits.
INGREDIENTS:-
The most attractive thing about our product is its natural ingredients.
• Ashwagandha
• Brahami
• Jivanti
• Shatavari
• Calcium
• Phosphorus
• Vitamin D3
BENEFITS:-
• Increase milk up to 15-20%
• Increase disease resistance power.
• A good result in health.
• Genuine & natural ingredients.
• Economic & pocket-friendly prices.
A Process From Feeding to Milking Cattle:-
The cattle booster cum supplement is mixed along with the cattle feed. The feed should be given in the evening for much better results. The dose should be given as prescribed by the veterinarian.
 Why Recal Gold DANA?
• Timely heat induction.
• Improved Digestion.
• No extra calcium dose.
• No hectic problems like body ache, fever, etc.
• Maintained the menstrual cycle.
RESULTS:-
• Improvement of milk yields of dairying Cows & Buffaloes.
• Health improvement of cattle.
• No side effects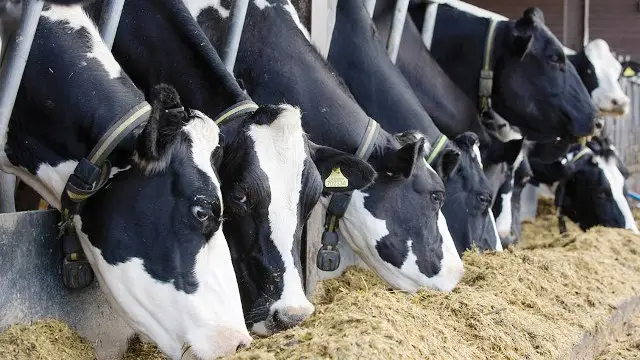 Cattle/Buffalo/Horse: 30-50 gm. per animal.
Heifer: 20-30 gm. per animal
Sheep/Goat/Pig: 10 gm. per animal
Through Feed: 5-7 Kg per ton of feed
or as directed by a veterinarian.
PLACE YOUR ORDER IN BULK QUANTITY
Get this product
on your own brand name
PRODUCT RELATED QUESTIONS
Which types of animals should be given Recal Granules?
Recal Granules is suitable for Cow, Buffalo, Goat, Sheep, Cattle, Livestock, & Poultry Birds
Best way to give Recal Granules to animals?
Cattle/Buffalo/Horse: 30-50 gm. per animal.
Heifer: 20-30 gm. per animal
Sheep/Goat/Pig: 10 gm. per animal
Through Feed: 5-7 Kg per ton of feed
or as directed by a veterinarian.
Are Recal Granules is safe for pregnant animals?
Yes, it is safe for pregnant animals.
Visit our B2B Store to buy this product. Click Here
If i need more information?
You can seek guidance from our veterinary experts. You can contact us at our helpline no. +91 72399 72499 or email at info@refitanimalcare.com
Milk Boosting Granules Dana For Cattle
EXPLORE MORE REFIT PRODUCTS