Cattle Conception Improver
Cattle Conception Improver Minerals Vitamins Liquid Supplement to Enhance Conception Rate in Dairy Cows, Cattle & Buffalo
✓ Conception Improver Liquid is Made of High-Quality Vitamins and Minerals
✓ Vitamins and Minerals Supplement to Improve Conception Rate
✓ Omega-3 & Omega-6 Fatty Acids
✓ Used After A.I

RESURE is a conception improver liquid feed supplement containing omega-3 and omega-6 fatty acids. As various studies have shown that fatty acids play an important role in increasing conception rates in cattle.
As in India, the major problem of their livestock is repeated breeding. Repeaters may lead to high economic loss to farmers as for when the animal repeat or do not conceive and again come in the heat after 21 days. This is one of the biggest losses to the farmer. So major demand in today's market is for products improving conception rates. So on the basis of market need we have found the solution to this repeat breeding problem via liquid feed supplement containing vitamins along with omega fatty acids.
Resure brings one of the BOOM in VETERINARY FIELD to increase CONCEPTION RATE. Resure is one of the branded products of REFIT ANIMAL CARE which got great respect in the market on the basis of its result in improving conception rates in livestock animals given after natural services or artificial insemination.
BENEFITS:-
It improves uterine turgidity and helps in establishing a pregnancy.
Improves uterine tone.
Improves uterine contraction.
Improves motility of sperms and ovum.
Tones up the uterine lining for implantation.
It improves uterine health.
Reduces chances of uterine infections.
लाभ:-
A.I में सहायकमंद है।
बच्चेदानी की सुरक्षा में सहायता करता है।
नर पशुओं के शुक्राणुओं की मात्रा बढ़ाता है।
गर्भधारण में सहायता करता है।
ਲਾਭ:-
A.I ਵਿੱਚ ਲਾਹੇਵੰਦ
ਬੱਚੇਦਾਣੀ ਦੀ ਸੁਰੱਖਿਆ ਲਈ ਸਹਾਇਕ ਹੈ
ਝੋਟਿਆਂ ਦੇ ਸ਼ਕਰਾਣੂਆਂ ਨੂੰ ਤਾਕਤਵਰ ਬਣਾਉਂਦਾ ਹੈ
ਗੱਬਣ ਹੋਣ ਵਿੱਚ ਮਦਦ ਕਰਦੀ ਹੈ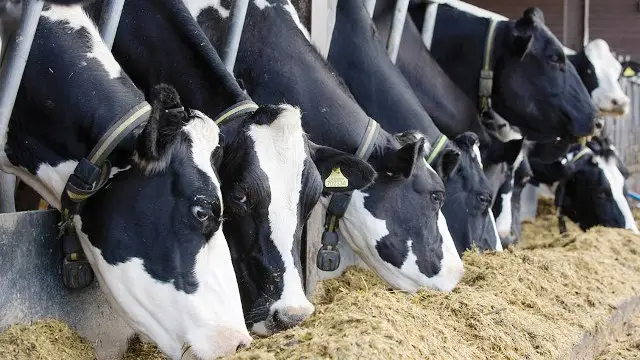 225 ml. soon after A.I.
or as directed by veterinarian
225 ML
PLACE YOUR ORDER IN BULK QUANTITY
Get this product
on your own brand name
PRODUCT RELATED QUESTIONS
Which types of animals should be given Resure?
Resure is suitable for Cow & Buffalo
Best way to give Resure to animals?
225 ml. soon after A.I.
or as directed by veterinarian
Visit our B2B Store to buy this product. Click Here
If i need more information?
You can seek guidance from our veterinary experts. You can contact us at our helpline no. +91 72399 72499 or email at info@refitanimalcare.com
EXPLORE MORE REFIT PRODUCTS