Trace Minerals and Vitamins For Dairy Animals
Trace Minerals and Vitamins For Dairy Cows, Cattle, Goat, Sheep, and Livestock Animals
Rumo Trace Powder Benefits
✓ Trace Minerals is Made of High-Quality Vitamins and Minerals
✓ Veterinary Trace Minerals For Animals
✓ Increases Milk Production in Animals
✓ Improves Growth Rate of Cattle, Cow, Goat, Sheep, Calf and Farm Animals

RUMO-TRACE is a Trace Minerals For Cattle, Cow, Goat, Sheep, and Farm Animals. Its Veterinary Feed Supplement For Better Growth and Production of Livestock Animals and KEEPS YOUR ANIMALS HEALTHY.
One of the best veterinary feed supplements available for the production and growth of livestock animals. The products aim to keep animals in the best of their health. Trace Minerals like Zinc, Selenium, Manganese, Iron, Iodine, Copper, and Cobalt are very much required in a regular diet for animals. The Refit Rumo Trace offers a complete quality-based product to positively impact bone development, immune function, fetal development, muscle development, fertility, nervous system function, production of milk and hoof, and skin and hair quality.
Animals require different minerals depending on the function being carried out in the body. The amount of trace elements must be taken daily for the best immune response to be greater than the amount required for the best reproduction or growth. Livestock animals should consume trace minerals in sufficient quantities to promote healthy growth and reproduction. The animal's mineral consumption and absorption must be adequate to guarantee that all bodily needs are addressed.
Refit Rumo Trace can be used upto 36 months from its manufacturing date and should be stored in dry and cool places, not in the reach of sunlight. Regularly using Refit Rumo Trace as a feed supplement will help your animal quickly recover from many diseases and improve its growth rate. The feed supplement is specially devised for animals and has been serving since its launch.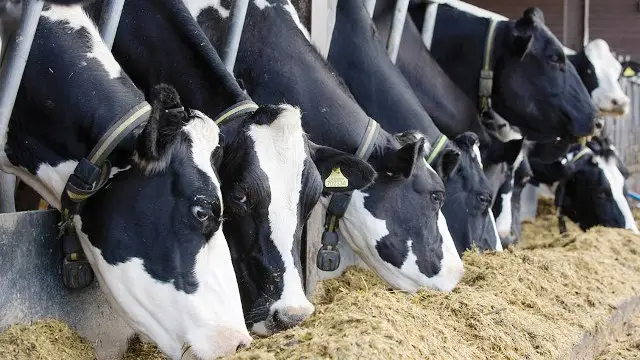 Large Animals: 50 gm. daily
Small Animals: 30 gm. daily
or 1-2 Kg. per ton of feed
or as directed by veterinarian
PLACE YOUR ORDER IN BULK QUANTITY
Get this product
on your own brand name
PRODUCT RELATED QUESTIONS
Which types of animals should be given Rumo Trace?
Rumo Trace is suitable for Cow, Buffalo, Goat, Sheep, Cattle, Livestock & Poultry Birds
Best way to give Rumo Trace to animals?
Large Animals: 50 gm. daily
Small Animals: 30 gm. daily
or 1-2 Kg. per ton of feed
or as directed by veterinarian
Are Rumo Trace is safe for prgnant animals?
Yes, it is safe for pregnant animals.
Visit our B2B Store to buy this product. Click Here
If i need more information?
You can seek guidance from our veterinary experts. You can contact us at our helpline no. +91 72399 72499 or email at info@refitanimalcare.com
EXPLORE MORE REFIT PRODUCTS