Milk Let Down Supplement Powder for Cattle
Easy Milk Let Down Supplement For Cattle, Poultry, Goat, Sheep, Swine, Horse.
✓ Powder to Easy Let Down Of Milk is Made of High-Quality Vitamins and Minerals
✓ Poultry Feed Supplement to Improves Egg Production in Poultry
✓ Enhance Milk Production in Animals
✓ Ideal Supplement For Calf Growth

The Process of Milk Let Down is of particular interest, As the timing of let down can be used to form an efficient routine. Cattle have A udder that is composed of four independent mammary glands that are known as quarters. These Four Quarters are independents with no direct connections among them. The Four quarters are independent with no direct connections among them. Milk Let Down occurs in response to tactile stimulation of teats which triggers a hormonal reflex, causing the pituitary gland to release oxytocin into the bloodstream. This stimulus may be heard, felt, or visual and should be predictable and consistent at every milking. Handling of teats, however, a strong stimulus is with researches showing at least 20 seconds of massage per cow is required for an appreciable change in milking characteristics. Milk Flows through teat after the resistance of the teat cattle. Early Lactation Is Considered As One Of The Most Challenging Elements Of Production Cycle. Supplying Both Calcium & Energy during Diet Will Benefit The Cattle. However, it Doesn't Usually remove all the milk From Gland. Up to Some Percentage of Milk In Gland Is Left After Milking.
ABOUT THE PRODUCT:-
Livestock, Particularly the improved breeds, needs a balanced diet for superior feed efficiency. The Process Wholly Depends On The Quality and quantity of nutrients supplied to The Animals From The Feed Ingredients. Nutrition Is One Of The Ways To Get Best Out Of Animals. Lactation, Being the most Economically Important Activity of dairy Animals, Depends on The Nourishment. Milk Let Down Is A Natural Supplement with high nutrition value & Good Ingredients. It Includes The Following Ingredients Chelated Calcium, Phosphorus, Magnesium, Enzyme, Iron, Zinc, Cobalt, Chromium & Vitamin D3.  These Ingredients Will Surely Help The Cattle To Increase The Milk Amount Which Further Will Help In Milk Let Down.
WHY THIS PRODUCT?
Stimulates Glandular Function & Helps Letting Down Naturally.
Improves Hormones & Enzymes Secretion Necessary For Milk Production.
Maximize Number Of Days In Lactation.
Benefits Of Using Milk Let Down Supplement?

Easy Let Down Of Milk.

Increase Milk And Fat Percentage.

Remove Stress & Increase Immunity.

Better Udder Development & Prevent Mastitis.

Overcome Calcium & Phosphorus Deficiency.

Improves Bone Strength & Muscle Tone.

Useful In Calf Growth.

Useful In Anoestrus &

Prolapse.


Improves Egg Production In Poultry.

Helpful In Leg Lameness In

Poultry

.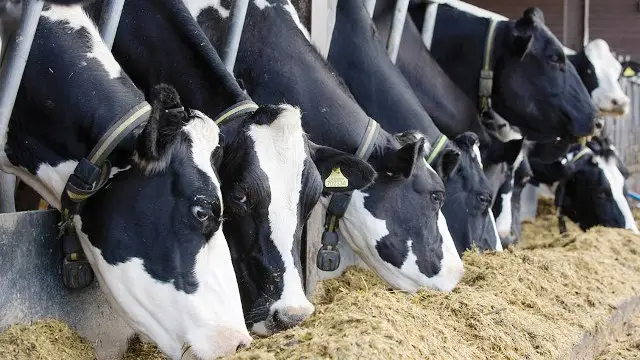 Cattle & Buffaloes: 30-50gm. Daily Mixed In Feed.
Calf: 10-15 Gm Daily Mixed In Feed.
Poultry: 1 Kg./Ton Mixed In Feed.
PLACE YOUR ORDER IN BULK QUANTITY
composition : Each 100 gm. contains:
| | | |
| --- | --- | --- |
| • | Calcium Chelated | 25 gm |
| • | Phosphorus Chelated | 12.5 gm |
| • | Vitamin D3 Chelated | 12000 IU |
| • | Mangnesium Chelated | 2000 mg |
| • | Enzyme Complex | 10 gm |
| • | Iron Chelated | 200 mg |
| • | Zinc Chelated | 1000 mg |
| • | Iodine Chelated | 20 mg |
| • | Cobalt Chelated | 20 mg |
| • | Copper Chelated | 120 mg |
| • | Chromium Chelated  | 800 mcg |
| • | Filler | q.s. |
Get this product
on your own brand name
PRODUCT RELATED QUESTIONS
Which types of animals should be given MLD?
MLD is suitable for Cow, Buffalo, Goat, Sheep, Cattle & Livestock
Best way to give MLD to animals?
Cattle & Buffaloes: 30-50gm. Daily Mixed In Feed.
Calf: 10-15 Gm Daily Mixed In Feed.
Poultry: 1 Kg./Ton Mixed In Feed.
Are MLD is safe for pregnant animals?
Yes, it is safe for pregnant animals.
Visit our B2B Store to buy this product. Click Here
If i need more information?
You can seek guidance from our veterinary experts. You can contact us at our helpline no. +91 72399 72499 or email at info@refitanimalcare.com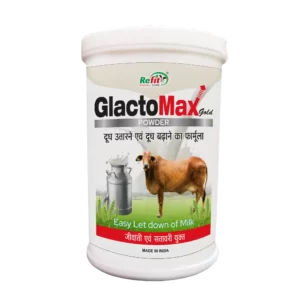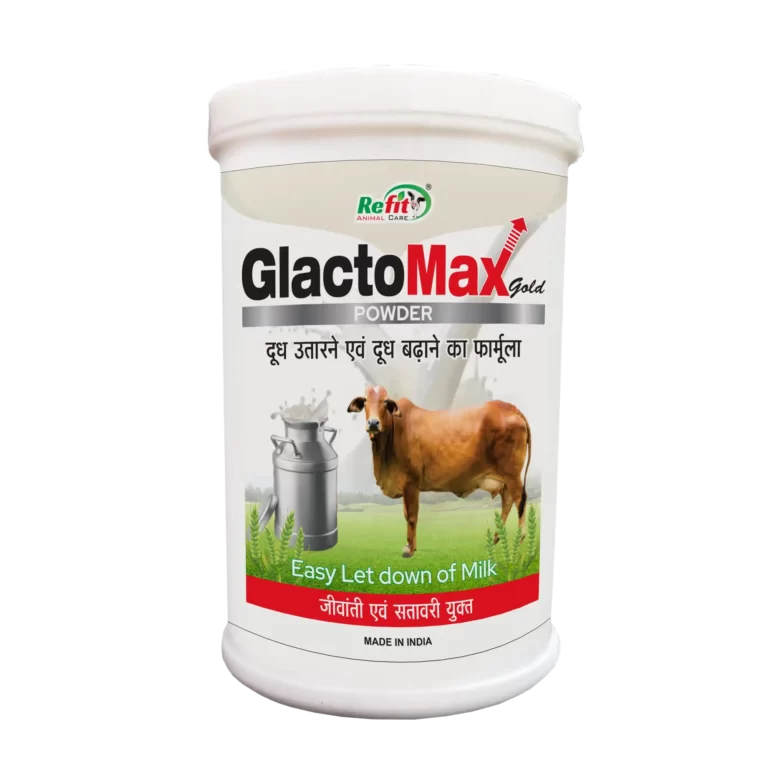 Milk Let Down Supplement For Cattle
EXPLORE MORE REFIT PRODUCTS