Anti-Mastitis Trisodium Citrate Supplement
An Ideal Formulation with Advanced Powder of Anti-Mastitis Trisodium Citrate Supplement Powder For Cows, Cattle, and Buffalo.
✓ Anti Mastitis Supplement Powder is Made of High-Quality Vitamins and Supplements
✓ Supplement For Control of Mastitis in Animals
✓ Increase Milk Production in Cows

Mastitis is inflammation of the mammary gland and udder tissue and is an endemic disease of cattle. Mastitis occurs when bacteria get into udder cause infection. The Source of infection may contagious or environmental. Bedding used for housing cattle is the primary source of environmental pathogens
Mastitis can be Sub-clinical where infection present without an apparent sign of local inflammation.
Here cow looks good with a good udder and milk also looks good but changes seen on clinical analysis.
Clinical mastitis where inflammatory response visible as changes in milk as flakes, color, clothes, pH, etc.
Acute clinical when swollen udder, heat, pain, redness in udder with abnormal milk.
Severe clinical mastitis where cows extremely ill maybe die if not treated even leads to gangrenous mastitis.
Chronic mastitis where cow fine but lumps in udder very watery appearance of milk.
In Dry cow Dry period of lactation is critical for udder health.
Here mammary gland undergoes biochemical, cellular, and immunological changes.
As Mastitis is one of the major problems of the dairy sector leading to high economic loss to farmers.
Housing cattle are kept indoors so they are more prone to mastitis due to environmental bedding.
As today's farmers are mainly concerned about milk yield of Animals
In the case of high milk Yields, there are stress condition leading to more chance of Mastitis on udder emptying
However, in the case of other milch Animals, there may be Gangrenous mastitis leading to necrosis of teat tissue
In the case of Mastitis, losses arise as:-
1. Decreased milk yield due to illness
2. Permanent loss of cow udder
Nowadays several treatments are available for mastitis as antibiotics and intramammary treatment but are ineffective leading to farmer's economic loss. So along with. treatment some Supplements are required to be given to Animals for the effectiveness of treatment and it is available in market in both powder and liquid form under Refit Animal care brand as Mastitis treatment for Cattle as MASTIOFF POWDER and RMS liquid which contains a good amount of vitamins, minerals, serratiopeptidase, herbs along with large concentration of Trisodium citrate to maintain the pH of the milk.
Both MASTIOFF & RMS are highly effective indicated in:-
Teat tumor

Teat chord

Pus in teat

Decreased milk

Teat swelling

Flakes or blood in milk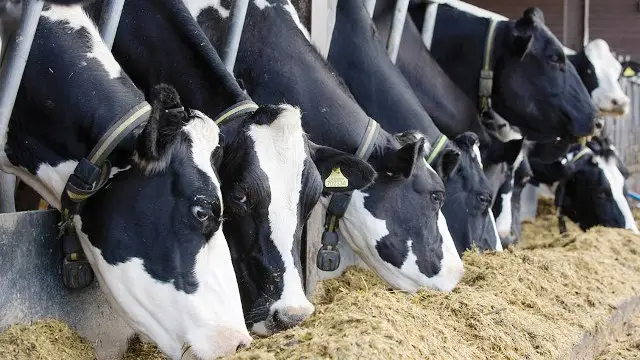 Twice a day or as directed by the veterinarian
60 GM
PLACE YOUR ORDER IN BULK QUANTITY
composition : Each 60 gm. contains:
| | | | | | |
| --- | --- | --- | --- | --- | --- |
| • | Serratiopeptidase | 120 mg. | • | Vitami C | 750 mg. |
| • | Potassium Iodide | 7 gm. | • | Vitamin H | 25 mg. |
| • | Trisodium Citrate | 35 gm. | • | Aloevera | 100 mg. |
| • | Vitamin A | 4000 I.U. | • | Zinc Sulphate | 150 mg. |
| • | Animo Nitrogen | 100 mg. | • | Ocimum Sanctum | 1000 mg. |
| • | Vitamin E | 1500 I.U. | • | Azadiarchta Indica | 4000 mg. |
| • | Lacto Bacillus | 200 Million CFU | • | Bromelain | 320 mg. |
| • | Live Yeast Culture | 7500 million CFU | • | Sodium Selenite | 10 mg. |
| • | Vitamin K | 400 I.U. | • | Base | q.s. |
Get this product
on your own brand name
PRODUCT RELATED QUESTIONS
Which types of animals should be given Mastioff?
Mastioff is suitable for Cow & Buffalo
Best way to give Mastioff to animals?
Twice a day or as directed by the veterinarian
Are Mastioff is safe for pregnant animals?
Yes, it is safe for pregnant animals.
Visit our B2B Store to buy this product. Click Here
If i need more information?
You can seek guidance from our veterinary experts. You can contact us at our helpline no. +91 72399 72499 or email at info@refitanimalcare.com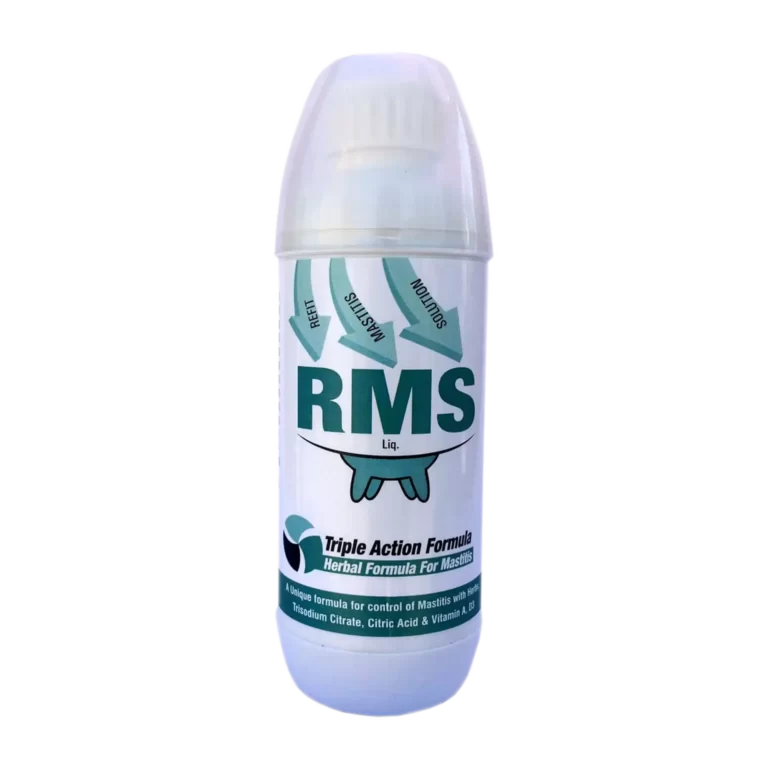 Liquid Mastitis Supplement For Cattle
EXPLORE MORE REFIT PRODUCTS