Veterinary Calcium Powder For Cattle
Recal Ad 3 is the best calcium powder for animals that boosts strength and increases milk production after parturition
Reacal-AD3 Powder Benefits
✓ Increases milk yield in cattle
✓ Improves bone growth in growing animals
✓ Improves overall health in weak animals
✓ Helps animals to reach their peak production after parturition
✓ Helps prevent milk fever
✓ Boosts energy by supplying adequate calcium to the animals

Caring for pregnant cows and dealing with their nutritional requirements post-birthing of calves is crucial for dairy cattle. Farmers can benefit from the cows only if they produce healthy calves and continue to provide adequate milk. Pregnancy and birthing take their toll on cows' health, especially in cows whose growth rate is accelerated from the beginning. During pregnancy, the nutritional demands of the developing calf are met before the cow's nutritional needs are addressed. This natural process ensures optimal growth of the calves. However, if the cows are not supplemented with additional nutrition during pregnancy, they will become weak, which will decrease milk production.

After parturition, the nutrients lost must be reinstated within the first 24-48 to increase milk production. The calves, too, must be taken care of during this period to ensure that they are set on the growth path. Calcium supplements are crucial to prevent milk fever in cows after birthing calves. The milk holding capacity of the teats and the milk yield will suffer if the cows lose a lot of calcium during the birthing process. Farmers have to take adequate care of the dam to ensure increased milk production.

Give The Best For Cows With The Calcium Powder For Animals

Recal Ad 3 is a calcium powder for animals supplement that can be added to the feed easily. The inclusion of additional calcium during and after pregnancy ensures the optimal health of the cows. The calcium supplement provides a remarkable increase in the milk yield in cattle. In growing animals, this supplement aids in forming strong bones. It is an ideal calcium powder supplement for newborn calves.

Even if your cow is weak and debilitated after the birthing of calves, the calcium powder will rejuvenate them. The mother cows can get their strength back and continue to increase milk yield with adequate calcium supplementation. Mastitis is one of the major issues in lactating cows, caused by an inadequate supply of vitamins and minerals. Recal Ad 3 is organic, ensuring a proper supply of essential nutrients to the body. It greatly minimizes the chances of milk fever which is essentially caused by a lack of calcium in the body of the cow's parturition. The calcium powder supplement helps to bring the cows to peak production immediately after giving birth.

While commercial cattle feed contains the necessary ingredients for regular growth, calcium powder supplement is crucial for the milk yield of cattle.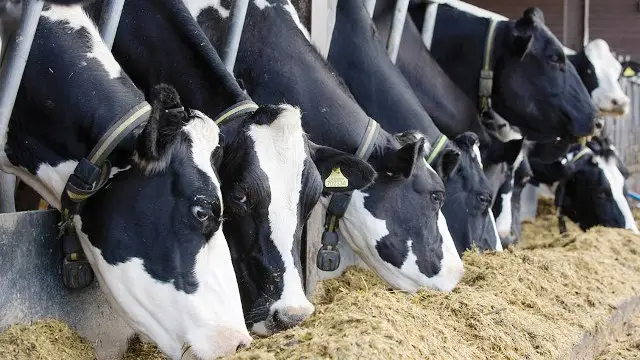 Cattle: 20-30 gm per day added in feed.
or as recommended by the veterinarian.
PLACE YOUR ORDER IN BULK QUANTITY
composition : Each 20 gm. contains:
| | | |
| --- | --- | --- |
| • | Calcium | 5.5 gm |
| • | Phosphorus | 2.5 gm |
| • | Vit D3 | 16000 iu |
| • | Vit B12 | 200 mcg |
| • | Vitamin A | 2500 iu |
| • | Vitamin E | 25 mg |
| • | Vitamin H | 100 mcg |
| • | Liver Extract | 10 mg |
| • | Selenium | 50 mg |
| • | Cobalt Chloride | 20 mg |
| • | Nicotinic Acid | 350 mg |
| • | Amino Acids | 750 mg |
| • | Disodium Hydrogen Peroxide | 175 mg |
| • | Copper Sulphate | 50 mg |
| • | Ferrous Sulphate | 50 mg |
| • | Lactobacillus | 20 million cfu |
| • | Chitrak | 150 mg |
| • | Masparni | 150 mg |
| • | L. Reticulate | 350 mg |
| • | A. Recimosus | 1500 mg |
Get this product
on your own brand name
PRODUCT RELATED QUESTIONS
Which types of animals should be given Recal-Ad3?
Recal-Ad3 is suitable for Cow, Buffalo, Goat, Sheep, Cattle & Livestock
Best way to give Recal-Ad3 to animals?
Cattle: 20-30 gm per day added in feed.
or as recommended by the veterinarian.
Are Recal-Ad3 is safe for pregnant animals?
Yes, it is safe for pregnant animals.
Visit our B2B Store to buy this product. Click Here
If i need more information?
You can seek guidance from our veterinary experts. You can contact us at our helpline no. +91 72399 72499 or email at info@refitanimalcare.com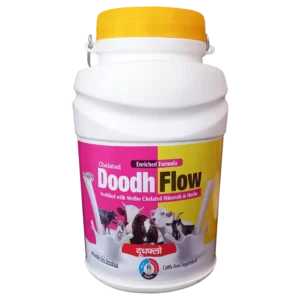 Liquid Calcium For Cattle
EXPLORE MORE REFIT PRODUCTS