Multivitamin Liquid For Cattle
Reshell – H is a multivitamin for cattle that promotes udder growth in cattle and egg production in poultry.
Reshell-H Liquid Benefits
✓ Promotes udder growth development
✓ Controls hair loss
✓ Stimulates growth
✓ Improve breeding efficiency in bulls
✓ Minimise chances of mastitis recurrence
Dairy cattle are grown for milk production primarily. Caring for cattle is not easy, and farmers deal with it with great efficiency. The absence of lush green vegetation has forced farmers to look for concentrated cattle feed. Required amounts of proteins, vitamins, and minerals must be provided to the cattle to maintain good health. The physiological growth of cattle and poultry is greatly affected by the environment.

In animal husbandry, the rapid growth of milk and egg production is crucial to increasing profitability. Adequate amounts of vitamins, minerals and other micronutrients must be provided to ensure good animal health. Regular cattle and poultry feed contain nutrient-rich elements to improve growth and production. However, poor absorption of nutrients remains a problem.

Improve Udder Growth Development With Multivitamin for cattle

In the modern environment where cattle graze fields have vastly reduced, farmers must rely on commercial feed to maintain optimal animal growth. The stress of living in an artificial environment has a direct effect on the growth of cattle. Even if you choose the best cattle feed supplements are essential to promote optimal growth. Especially, vitamins A, D, and E play a crucial role in cattle health. Reshell H has an adequate amount of essential vitamins and minerals absorbed by the cattle effectively.

Nutrition is mainly responsible for udder growth development in adult cows. Pregnant cows have a greater chance of improving udder growth when proper vitamins and minerals are supplied. This also ensures that the resulting calves don't have any vitamin deficiency. When calves are born with deficiencies, naturally, they grow into adults with deficiencies.

Even though minerals are required only in trace amounts, maintaining an adequate amount of minerals is crucial for cattle growth. Sometimes, the presence of one mineral will result in the deficiency of another. Using the right supplement, farmers must sustain sufficient vitamins and minerals in the cattle diet. Reshell H can be easily incorporated into the diet of cattle to promote nutrient absorption and prevent health problems. 

Mastitis is a common problem with dairy cows. The five-point mastitis control program is established during the early 1970s to prevent this problem. However, mastitis continues to remain a challenge to dairy farmers. During the first week of lactation, incidents of mastitis greatly increase. It can be effectively controlled by improving the immune system during this crucial period. Apart from maintaining a clean and dry environment during the high-stress period, adequate supplements must be used. Reshell H greatly helps reduce the risk of mastitis by reducing the negative energy balance in cows.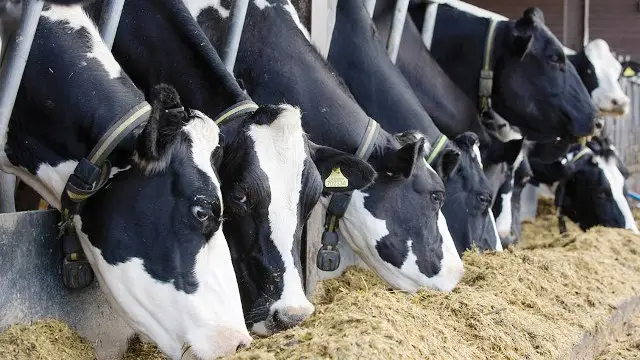 Cattle: 10 ml daily.
Calves: 5 ml daily.
Chicks: 5 ml per 100 birds.
Growers: 7 ml per 100 birds daily.
Layers: 10 ml per 100 birds.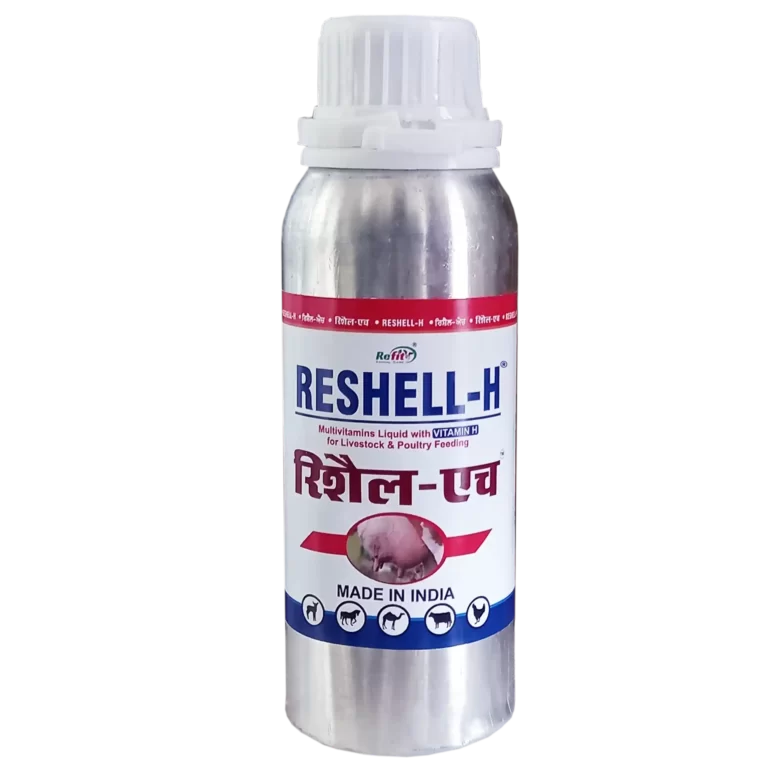 250 ML
500 ML
1 LTR
2.5 LTR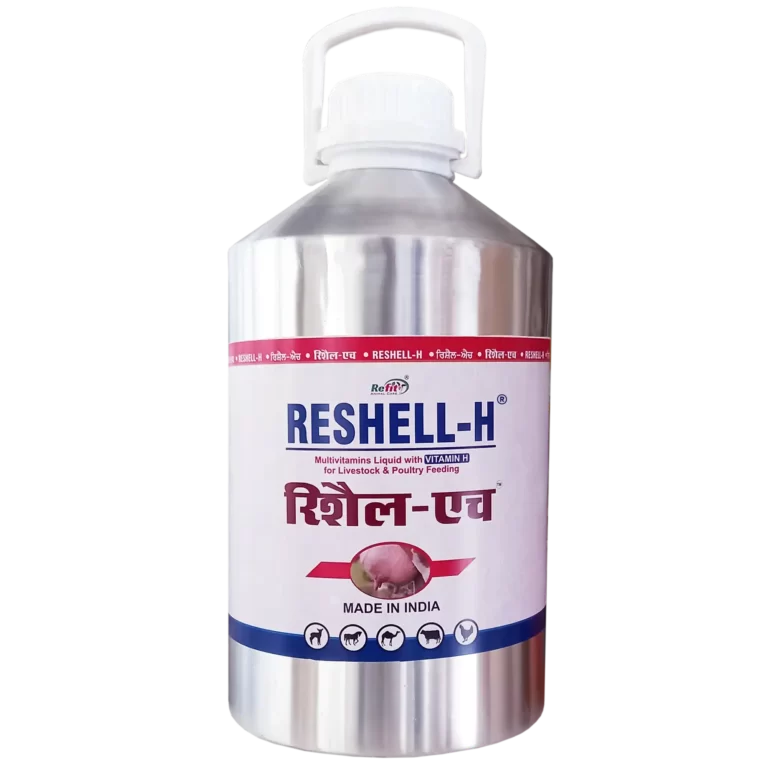 5 LTR
PLACE YOUR ORDER IN BULK QUANTITY
Get this product
on your own brand name
PRODUCT RELATED QUESTIONS
Which types of animals should be given Reshell-H?
Reshell-H is suitable for Cattle, Cow, Swine, Calf, Buffalo, Goat, Horse, Pig, Livestock Animals, Poultry, Chicks, Broilers, Layers, Breeders, Chicken, Growers.
How should I give Reshell-H for the best results?
For best results give 10 ml. daily with chapati(roti)
Are Reshell-H is safe for pregnant animals?
Yes, it is safe for pregnant animals.
Visit our B2B Store to buy this product. Click Here
If i need more information?
You can seek guidance from our veterinary experts. You can contact us at our helpline no. +91 72399 72499 or email at info@refitanimalcare.com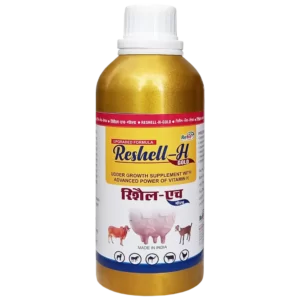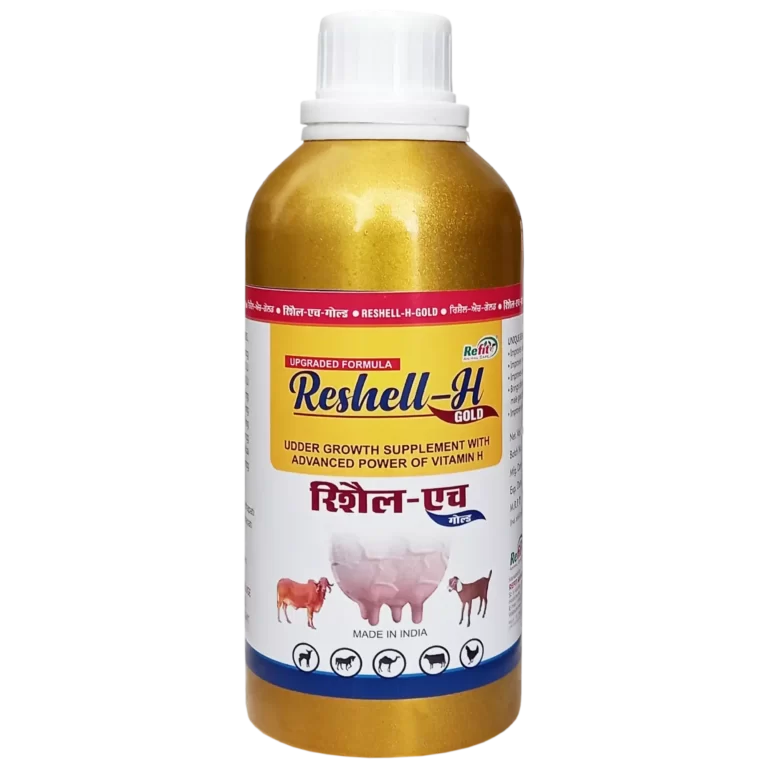 Vitamin-H For Cattle & Poultry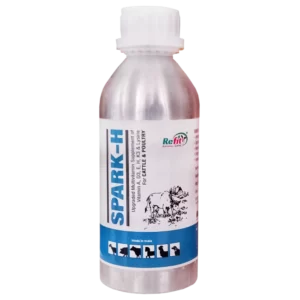 Multivitamin For Cattle & Poultry
EXPLORE MORE REFIT PRODUCTS