Liquid Growth Booster For Animals
Growix is an excellent Growth Booster for Cattle, Calf, Goat and Poultry that greatly helps with increased weight gain and productivity.
Growix-Forte Liquid Benefits
✓ Promotes growth
✓ Improves body weight
✓ Prevents production failure due to nutritional deficiencies
✓ Reduces mastitis incidents
✓ Boosts recovery from infections
✓ B&T lymphocytes and macrophages boost the immune system
✓ Increases quality and size of eggs
✓ Increases milk production in cows
✓ Increases fertility and hatchability of female breeders

Livestock farming demands higher production to improve profitability for farmers. The livestock economy has a greater scope of growth for farmers if they can raise healthy and productive animals. Healthy cows, pigs, and chickens must be protected from various infectious diseases while maintaining rapid growth. Effective and smart feeding of animals is the need of the hour. Growth supplements provide the best solution to boost animal growth while maintaining high productivity.
Chelated mineral growth supplements are superior compared to other types of feeding additives. The chelated minerals are an organic source of essential minerals that the animals effectively absorb. The chelates remain stable at the ruminant stage and are distributed post ruminally. The chelated supplements show similar effective absorption in non-ruminants as well. Organic supplements are absorbed must better than inorganic supplements.
These chelated supplements can be mixed with regular feed, and they can be offered daily for optimal growth and development. They are mandatory during periods of high nutritional demands such as rapid growth, pregnancy, lactation, reproductive stress, weaning, infection stage, recovery stage, and environmental stress.
Growth booster for cattle and poultry promotes healthy overall growth and immunity
Growix is the best growth booster for cattle in the market that improves growth and development in cattle and poultry. Providing Growix supplement daily to cattle helps in increasing weight gain. It is great for increasing milk production. When the immune system is fully functional, it can easily fight common infections like mastitis. One of the biggest benefits of Growix is that it improves fertility and productivity. It helps heifers reach early puberty and supports the animal throughout the pregnancy.
During the high lactation period, Growix helps to increase milk production. It also helps in improving the immunity of young calves. Post-birth period introduces lots of stress to the cows, and Growix can help alleviate these stress factors.
For poultry, Growix benefits farmers by promoting weight gain. Broilers can gain fat and weight quickly while being disease resistant. It increases egg production in layers. Breeders also enjoy the benefits as the Growix supplement improves reproductive ability and hatchability.
Finding the ultimate supplement to mix with the animal feed is challenging because of the numerous options available. Growix is a cost-effective and beneficial supplement that can be easily provided along with the regular animal feed.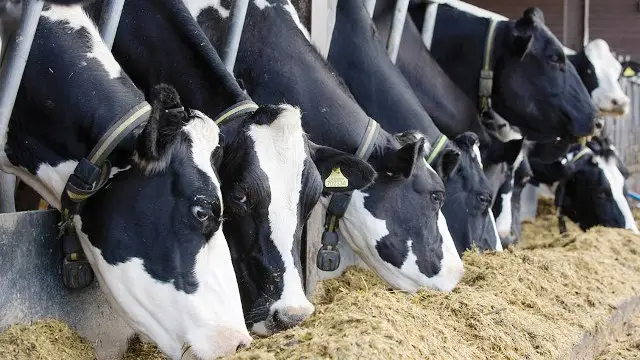 Cattle and buffalo: 15 ml daily per animal
Sheep and goats: 5 ml daily per animal
Chicks: 2-4 ml daily per liter of water
Broilers: 1-2 ml daily per liter of water
1 LTR
5 KG
PLACE YOUR ORDER IN BULK QUANTITY
composition : Each 500 ml. contains:
| | | |
| --- | --- | --- |
| • | Methionine Activity (MHA) | 130 g |
| • | Lysine Hydrochloride | 65 g |
| • | Choline Chloride | 65 g |
| • | Sodium | 460 mg |
| • | Phosphorus | 150 mg |
| • | Magnesium | 600 mg |
| • | Zinc | 215 mg |
| • | Iron (Ferrous) | 225 mg |
| • | Copper | 160 mg |
| • | Cobalt | 225 mg |
| • | Manganese | 400 mg |
| • | Selenium | 5 mg |
| • | Biotin | 120 mg |
| • | Vitamin B12 | 120 mg |
| • | Inositol | 625 mg |
| • | Base Enriched With Phospholipids |   |
Get this product
on your own brand name
PRODUCT RELATED QUESTIONS
Which types of animals should be given Growix?
Growix is suitable for Cow, Buffalo, Goat, Sheep, Cattle & Livestock & Poultry Birds
Best way to give Growix to animals?
Cattle and buffalo: 15 ml daily per animal
Sheep and goats: 5 ml daily per animal
Chicks: 2-4 ml daily per liter of water
Broilers: 1-2 ml daily per liter of water
Are Growix is safe for pregnant animals?
Yes, it is safe for pregnant animals.
Visit our B2B Store to buy this product. Click Here
If i need more information?
You can seek guidance from our veterinary experts. You can contact us at our helpline no. +91 72399 72499 or email at info@refitanimalcare.com
Growth Promoter For Fishes
EXPLORE MORE REFIT PRODUCTS